Portrait of Richard Woldendorp
Wax and oil on canvas
Winner Black Swan Prize for portrature
A painting Of Jenny Armati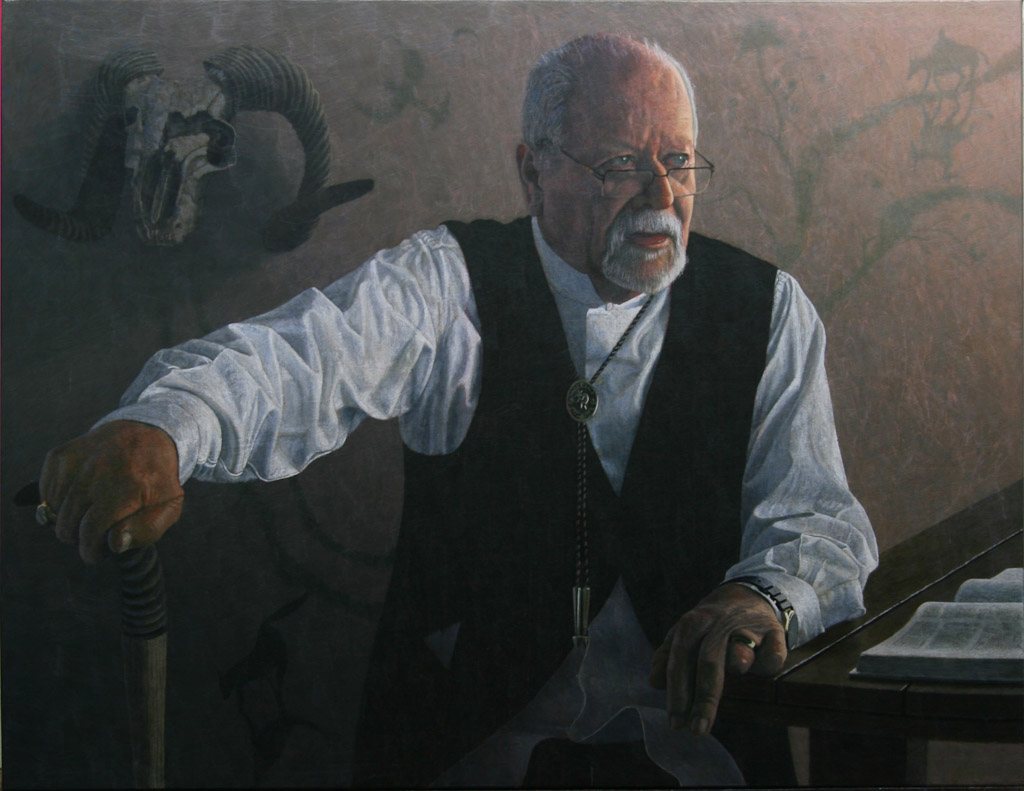 A Portrait of Bob
Wax and oil on canvas
A painting of Bob Juniper Western Australia's renowned artist.
Won the Peoples's Choice, Black Swan Prize For Portraiture
Portrait of Antoinette Kennedy
Wax and oil on canvas
Western Australia's first female judge.
"The Anaesthetist" acrylic on canvas 180cmx224cm - 1971
Painted the year I left art school. Was accepted for the Archibald Prize in 1978.
"Mark on the Mezzanine" 1981 - acrylic on canvas - 190cmX135cm
A painting of Mark Howlett in his new home in Claremont in 1980
Portraits